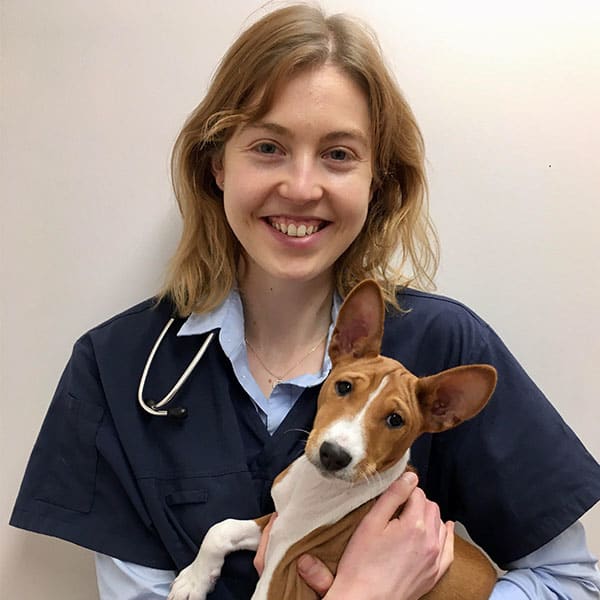 Dr. Lucia Mentink
Dr. Lucia Mentink joins us all the way from Australia!  She grew up in country NSW (2 hours south of Sydney) with cats, dogs, sheep, horses and chickens. Her childhood enabled her to develop an affinity for animals, and she decided to pursue a career in Veterinary Medicine where she could work with and help animals.
Dr. Mentink graduated with distinction from Melbourne University in 2016. She then moved back to NSW to be closer to her family home in Southern Highlands. She started her career at a small animal general practice in Wollongong on the NSW South Coast. In 2019, she decided to pursue her interest in small animal surgery by completing an internship at North Shore Veterinary Specialists Hospital in Sydney. This opportunity allowed her to work alongside specialist veterinarians and gain skills and knowledge in soft tissue and orthopaedic surgery, and diagnostic imaging. She continued to work in both small animal general practice and emergency work before deciding to take up her dream of working abroad and moving to Canada.
Back in Australia, she has 2 cats: Orlando, the naughty one, and, Rose, the shy one, 3 dogs, a friendly Irish Wolfhound named Dakato, a loving Great Dane named Mia, and a sweet Irish Wolfhound cross named Issey. She also has 2 damara sheep, Crypsy and Frieda, a horse named Zed, and 8 chickens.
When not working, she enjoys skiing, hiking, long-distance running, travelling, reading, cooking and pottery.